Portage Biotech Presents Updates on its iNKT and Adenosine programs at the Society for Immunotherapy of Cancer's (SITC) 38th Annual Meeting
Nov 06, 2023 at 8:01 AM EST
Updated data support the proof of concept of using an iNKT engager monotherapy (PORT-2) to induce immune response for patients with non-small cell lung cancer (NSCLC) and melanoma

Strong academic interest in the design of the Adenosine 2A(A2A) and Adenosine 2B(A2B) trial for patients with solid tumors with high adenosine receptor expression
WESTPORT, Conn., Nov. 06, 2023 (GLOBE NEWSWIRE) -- Portage Biotech Inc. (NASDAQ: PRTG), a clinical-stage immuno-oncology company developing therapies to improve patient lives and increase survival, today announced the presentations of updates from its ongoing IMPORT-201 Phase 1/2 trial of PORT-2 (IMM60), an invariant natural killer T cell (iNKT) engager for patients with NSCLC and advanced melanoma, and its ADPORT-601 adaptive Phase 1a/1b trial for PORT-6 (A2A inhibitor) and PORT-7 (A2B inhibitor) in multiple solid tumors at SITC.
The patient data from IMPORT-201, a multi-arm Phase 1/2 trial evaluating PORT-2 in multiple settings, included front-line and refractory NSCLC, and refractory melanoma, as a monotherapy and in combination with Merck's anti-PD-1 therapy, KEYTRUDA® (pembrolizumab). These data build on previous results shared at the 2023 American Society of Clinical Oncology (ASCO) meeting in June and include new information on the novel pharmacology profile of PORT-2.
"We are encouraged by the expanding patient data set that supports results showing PORT-2 having a favorable safety and tolerability profile as a monotherapy as well as early combination data," said Dr. Ian Walters, Chief Executive Officer of Portage Biotech. "We continue to see single agent activity of PORT-2 at the 3 and 9 mg/m2 dose. We are looking forward to exploring higher dose levels as monotherapy and in combination."
Dr. Sumit K. Subudhi from the University of Texas MD Anderson Cancer Center presented the design of the ADPORT-601 trial. This trial will evaluate a potent and selective A2A inhibitor (PORT-6), and an A2B inhibitor (PORT-7), alone and in combination with other immunotherapies specifically in tumors that overexpress adenosine. This trial is being conducted in collaboration with Merck and is being designed to explore A2A + pembrolizumab, A2B + pembrolizumab, and the triplet of A2A + A2B (both at the optimal biologic dose) + pembrolizumab. Dr. Subudhi commented, "Portage's potentially best-in-class A2A and A2B compounds coupled with a keen focus on patient selection and translational endpoints make this trial very appealing. I especially appreciate Portage's proactive approach to understanding the immune effects of modulating the adenosine pathway early in their development program."
SITC presentations are available now to registrants through the conference platform. Both posters will be added to the "Presentations & Publications" section of Portage's website following the conference.
Presentation Details:
Abstract Title: ADPORT-601 (TT-10-101): First-in-Human Study of Adenosine 2A (A2A) and Adenosine 2B (A2B) receptor antagonists in Participants with Selected Advanced Solid Tumors
Presenter/First Author: Sumit K. Subudhi, University of Texas MD Anderson Cancer Center
Abstract Number: 759
Abstract Title: IMP-MEL: A phase 1 first-in-human dose-finding study of a novel invariant natural killer T-cell agonist (iNKT) IMM60 in advanced melanoma and non-small-cell lung cancer (NSCLC)        
Presenter/First Author: Nicholas Coupe, MBBS, Oxford University Hospital, Oxford, United Kingdom
Abstract Number: 712
About IMPORT-201
The IMPORT-201 trial is a multicenter multi-arm Phase 1/2 trial evaluating PORT-2 (IMM60) in metastatic non-small cell lung cancer and advanced melanoma. The Phase 1 portion of the trial seeks to establish the recommended Phase 2 dose of PORT-2 alone or in combination with pembrolizumab. To learn more about the study, visit clinicaltrials.gov.  
About ADPORT-601
The ADPORT-601 adaptive Phase 1a/1b study will explore Portage Biotech's small molecule adenosine antagonists, PORT-6 and PORT-7, as monotherapies, in combination with one another and potentially in combination with other Portage assets. Phase 1a will evaluate the safety of PORT-6 and PORT-7 both as a monotherapy and in combination with immune checkpoint inhibitors, with the goal of identifying a recommended Phase 2 dose. Phase 1b is designed to explore PORT-6 and PORT-7 monotherapies in an enriched population and in randomized trials versus standard of care. To learn more about the study, visit clinicaltrials.gov.
KEYTRUDA® is a registered trademark of Merck Sharp & Dohme LLC, a subsidiary of Merck & Co., Inc., Rahway, NJ, USA.
About Portage Biotech Inc.
Portage is a clinical-stage immuno-oncology company advancing multi-targeted therapies to extend survival and significantly improve the lives of patients with cancer. Lead programs in the Portage portfolio include first-in-class invariant natural killer T cell (iNKT) small molecule engagers and potentially best-in-class adenosine antagonists. These programs are being advanced using innovative trial designs and translational data to identify the patient populations most likely to benefit from treatment. The Company's unique business model leverages a strong network of academic experts and large pharma partners to rapidly and efficiently advance multiple products. For more information, please visit www.portagebiotech.com, follow us on Twitter at @PortageBiotech or find us on LinkedIn at Portage Biotech Inc.
Forward-Looking Statements
This press release contains forward-looking statements within the meaning of the United States Private Securities Litigation Reform Act of 1995. Statements in this press release that are not statements of historical fact are forward-looking statements. Words such as "may," "will," "should," "expect," "plan," "anticipate," "could," "intend," "target," "project," "estimate," "believe," "predict," "potential" or "continue" or the negative of these terms or other similar expressions are intended to identify forward-looking statements, though not all forward-looking statements contain these identifying words. Forward-looking statements in this press release include statements concerning, among other things, the Company's belief that targeting the adenosine pathway could improve outcomes in multiple cancer types; the Company's belief that PORT-6 is more potent, durable and selective than other agents; the Company's commitment to advancing the PORT-6 program along with its ongoing development of its iNKT agonist; the Company's plan to evaluate PORT-7 as part of the ADPORT Phase 1a/1b trial; the Company's expectation that PORT-7 will allow for customization of treatment for any given tumor type to identify patients that are likely to respond and have potential to benefit most from treatment; the expectation that the PORT-6 A2AR inhibitor and PORT-7 A2BR inhibitor trial will provide insight into understanding of the therapeutic implications of targeting each pathway alone or in combination at optimum biologic doses in multiple cancer types; the ability of the Company's clinical trials to provide insights into potentially improving patient selection strategies by selecting patients whose tumors have a high level of adenosine expression; and the expected benefits of adenosine and its potential impact on the future of cancer treatment. As a result, forward-looking statements are subject to certain risks and uncertainties, including, but not limited to: the Company's plans and ability to develop and commercialize its product candidates and the timing of its development programs; the Company's clinical development of its product candidates, including the results of current and future clinical trials; the benefits and risks of the Company's product candidates as compared to others; the Company's maintenance and establishment of intellectual property rights in its product candidates; the Company's need for financing and its estimates regarding its capital requirements and future revenues and profitability; the Company's estimates of the size of the potential markets for its product candidates; its selection and licensing of product candidates; and other factors set forth in "Item 3 - Key Information - Risk Factors" in the Company's Annual Report on Form 20-F for the year ended March 31, 2023. Although the Company believes that the expectations reflected in these forward-looking statements are reasonable, undue reliance should not be placed on them as actual results may differ materially from these forward-looking statements. The forward-looking statements contained in this press release are made as of the date hereof, and the Company undertakes no obligation to update publicly or revise any forward-looking statements or information, except as required by law.
FOR MORE INFORMATION, PLEASE CONTACT:
Investor Relations:
ir@portagebiotech.com
Media Relations:
media@portagebiotech.com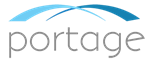 Source: Portage Biotech Inc.