Portage Biotech to Present at Oppenheimer's 33rd Annual Healthcare Conference
Mar 07, 2023 at 8:00 AM EST
WESTPORT, Conn., March 07, 2023 (GLOBE NEWSWIRE) -- Portage Biotech Inc. (NASDAQ: PRTG), a clinical-stage immuno-oncology company advancing novel multi-targeted therapies for use as single agents and in combination, today announced that the Company's management team will be presenting virtually at Oppenheimer's 33rd Annual Healthcare Conference on March 13-15, 2023. Presentation details are below:

Oppenheimer 33rd Annual Healthcare Conference
The Portage management team will participate in one-on-one investor meetings during the event. Investors interested in meeting with Portage at the conferences should contact their Oppenheimer representative.
A replay of the presentation will also be available at the Investor Relations section of the company's website at https://ir.portagebiotech.com/news-and-events/events.
About Portage Biotech Inc.
Portage is a clinical-stage immuno-oncology company advancing multi-targeted therapies to extend survival and significantly improve the lives of patients with cancer. Lead programs in the Portage portfolio include first-in-class invariant natural killer T cell (iNKT) small molecule engagers and best-in-class adenosine antagonists. These programs are being advanced using innovative trial designs and translational data to identify the patient populations most likely to benefit from treatment. The Company's unique business model leverages a strong network of academic experts and large pharma partners to rapidly and efficiently advance multiple products. For more information, please visit www.portagebiotech.com, follow us on Twitter at @PortageBiotech or find us on LinkedIn at Portage Biotech Inc.
FOR MORE INFORMATION, PLEASE CONTACT:
Investor Relations
Chuck Padala
chuck@lifesciadvisors.com
Media Relations
Gwendolyn Schanker
gschanker@lifescicomms.com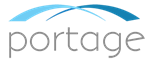 Source: Portage Biotech, Inc.