Portage Biotech Announces Upcoming PORT-2 Poster Presentation at the 2023 American Society of Clinical Oncology (ASCO) Annual Meeting
Apr 26, 2023 at 5:00 PM EDT
WESTPORT, Conn., April 26, 2023 (GLOBE NEWSWIRE) -- Portage Biotech Inc. (NASDAQ: PRTG), a clinical-stage immuno-oncology company advancing novel multi-targeted therapies for use as single agents and in combination, announced the acceptance of a poster presentation at the American Society of Clinical Oncology (ASCO) Annual Meeting, taking place June 2-6, 2023 in Chicago, IL. The poster will include updated data from the Company's Phase 1/2 trial evaluating its lead invariant natural killer T cell (iNKT) engager program, PORT-2 (IMM60), alone and in combination with pembrolizumab in patients with advanced melanoma and metastatic non-small cell lung cancer (NSCLC).

Poster Presentation Details:
Abstract Number: 2575
Session Date and Time: Saturday, June 3, 8:00 – 11:00 a.m. CDT
Title: IMPORT-201 (IMP-MEL): A Phase 1 First-in-Human Dose Finding/Randomized Phase 2 Study of a Novel iNKT Agonist IMM60 and Pembrolizumab for Advanced Melanoma and Metastatic Non-Small Cell Lung Cancer (NSCLC)
About PORT-2
PORT-2 is a liposomal formulation of IMM60, an invariant natural killer T cell (iNKT) small molecule engager developed by the University of Oxford. iNKT cells are a distinct class of T lymphocytes which play an important role in anti-tumor immune responses by recognizing lipid antigens on the surface of the tumor. Our synthetic iNKT engagers are designed to optimally engage the T cell receptor on the iNKT and facilitate its binding to dendritic cells, resulting in the secretion of a large amount of pro-inflammatory cytokines. This leads to the activation and expansion of important immune system components and primes and boosts an adaptive immune attack against cancer. We see that monotherapy treatment with iNKT engagers shows a heightened immune response and better cancer control in animal models that are resistant to PD-1 antibody treatment. Additionally, combination therapy with PD-1 antibodies is synergistic with iNKT engagers and restores sensitivity to PD-1 blockade.
About Portage Biotech Inc.
Portage is a clinical-stage immuno-oncology company advancing multi-targeted therapies to extend survival and significantly improve the lives of patients with cancer. Lead programs in the Portage portfolio include first-in-class invariant natural killer T cell (iNKT) small molecule engagers and best-in-class adenosine antagonists. These programs are being advanced using innovative trial designs and translational data to identify the patient populations most likely to benefit from treatment. The Company's unique business model leverages a strong network of academic experts and large pharma partners to rapidly and efficiently advance multiple products. For more information, please visit www.portagebiotech.com, follow us on Twitter at @PortageBiotech or find us on LinkedIn at Portage Biotech Inc.
FOR MORE INFORMATION, PLEASE CONTACT:
Investor Relations
Chuck Padala
chuck@lifesciadvisors.com
Media Relations
Raena Mina, Ph.D.
rmina@lifescicomms.com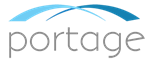 Source: Portage Biotech, Inc.